International Yoga Day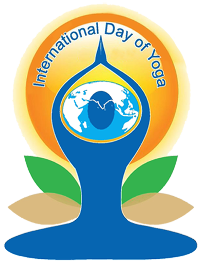 21st June is observed as International Day of YOGA and MMVIC is pleased to invite you on this occasion to commemorate this event, 2nd year in a row.
Come and join us to remember, practice and celebrate this day which reminds us of the most proven science and wisdom, our ancestors have left for the supreme benefit of humanity.
Date & Time: 23rd June from 9am to 11am
Venue: Chandler Community Centre, 28 Isaac Rd, Keysborough. VIC 3173
This is a FREE event. Please bring your own yoga mat.
Charudatta Aphale – Vyakhyanmala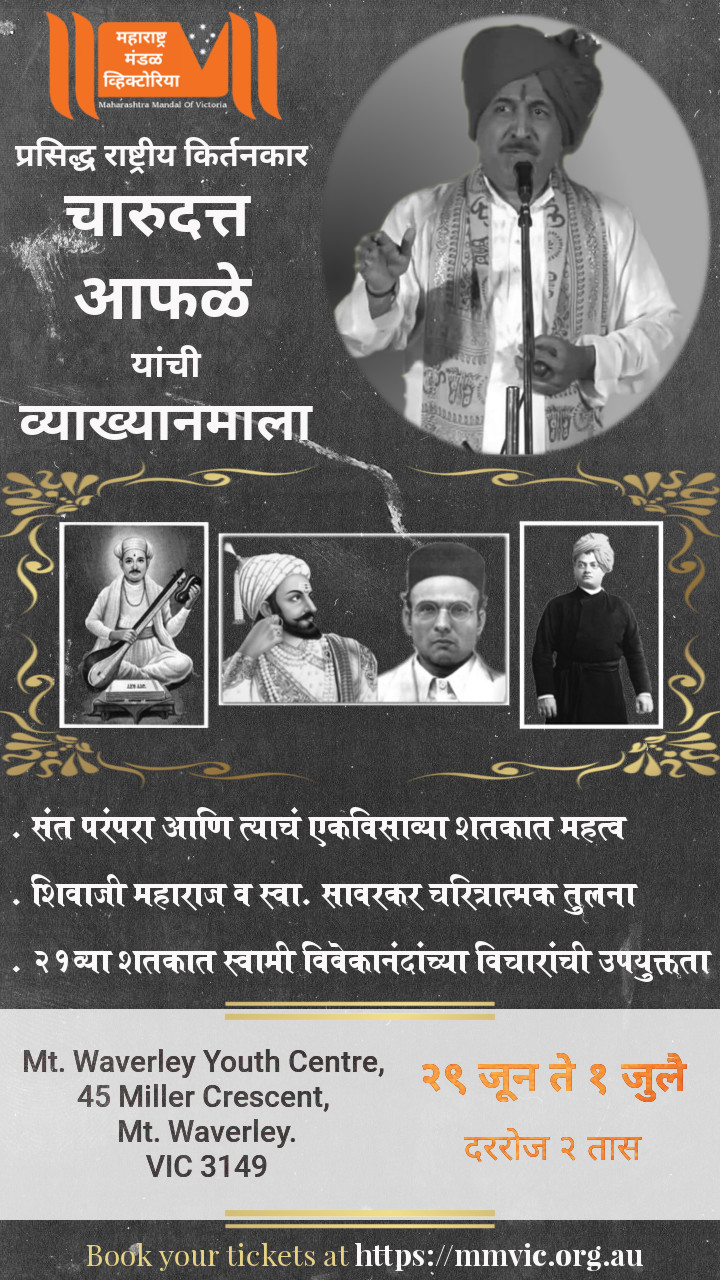 Charudatta Aphale completed B.A. with Marathi language as the principal subject; later he chose music as the main subject for his M.A. Charudatta Aphale's father, Govindswami Aphale, was among the foremost keertankaars of his day from 1950s to 1980s. Aphale has carried forward his family's tradition of Kirtan (a form of narration which combines spiritual and social messages with music). He has performed more than 5000 kirtans in 25 years. His kirtan performances have taken place not only in Maharashtra, but also in other states of India and even in U.S.A., Canada and Australia etc. He has also performed on several television and channels.
When: The individual lecture timings and topics are listed in the table below
Where: Mount Waverley Youth Centre, 45 Miller Crescent, Mt. Waverley, Vic 3149
Tickets: $10 per lecture, $25 for all three combined
Lecture
Time
 Select Lecture

संत परंपरा आणि त्याचं एकविसाव्या शतकात महत्व

Friday, 29th June 2018

From

 6:30 to 8:30 pm
Booking closed

शिवाजी महाराज व स्वा. सावरकर चरित्रात्मक तुलना

Saturday, 30th June 2018

From

 1:00 to 3:00 pm
Booking closed

२१ व्या शतकात स्वामी विवेकानंदांच्या विचारांची उपयुक्तता

Sunday, 1st July 2018

From

4:00 to 6:00 pm
Booking closed
Farzand – Movie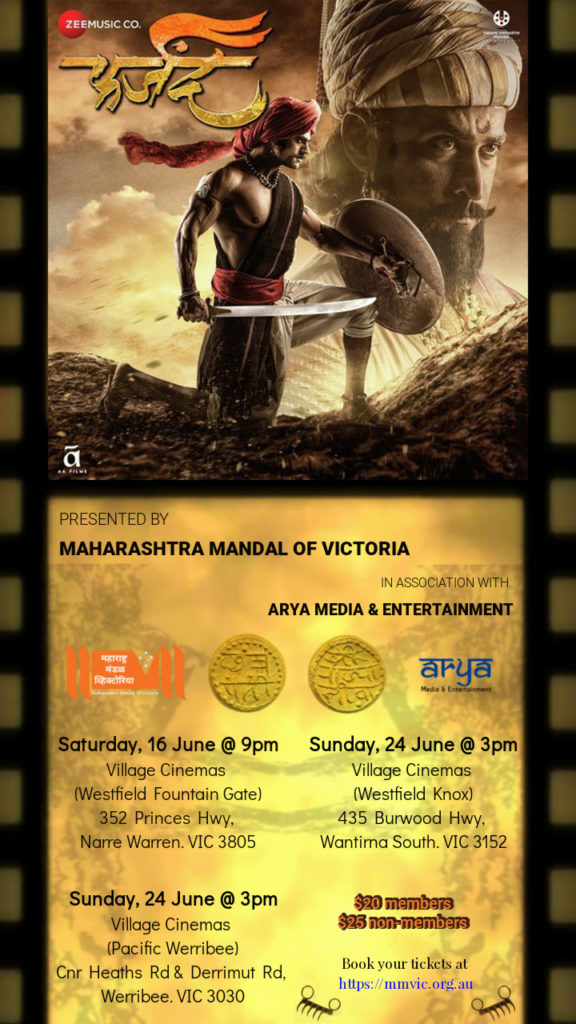 A historical film paying tribute to the unsung hero of the Maratha empire — Sardar Kondaji Farzand, Shivaji Maharaj's braveheart and disciple of the great Tanaji Malusare, who managed to conquer the fort of Panhala from the reigns of the Adilshahi empire, against all odds with just a bunch of 60 mavalas.
| Village Cinemas | Show time | |
| --- | --- | --- |
| Fountain Gate – Cinema 7 | Saturday 16th June 2018 – 9:00PM | Booking closed |
| Knox – Cinema 8 | Sunday 24th June 2018 – 3:00PM | Booking closed |
| Werribee – Cinema 7 | Sunday 24th June 2018 – 3:00PM | Booking closed |
Bucket List – Movie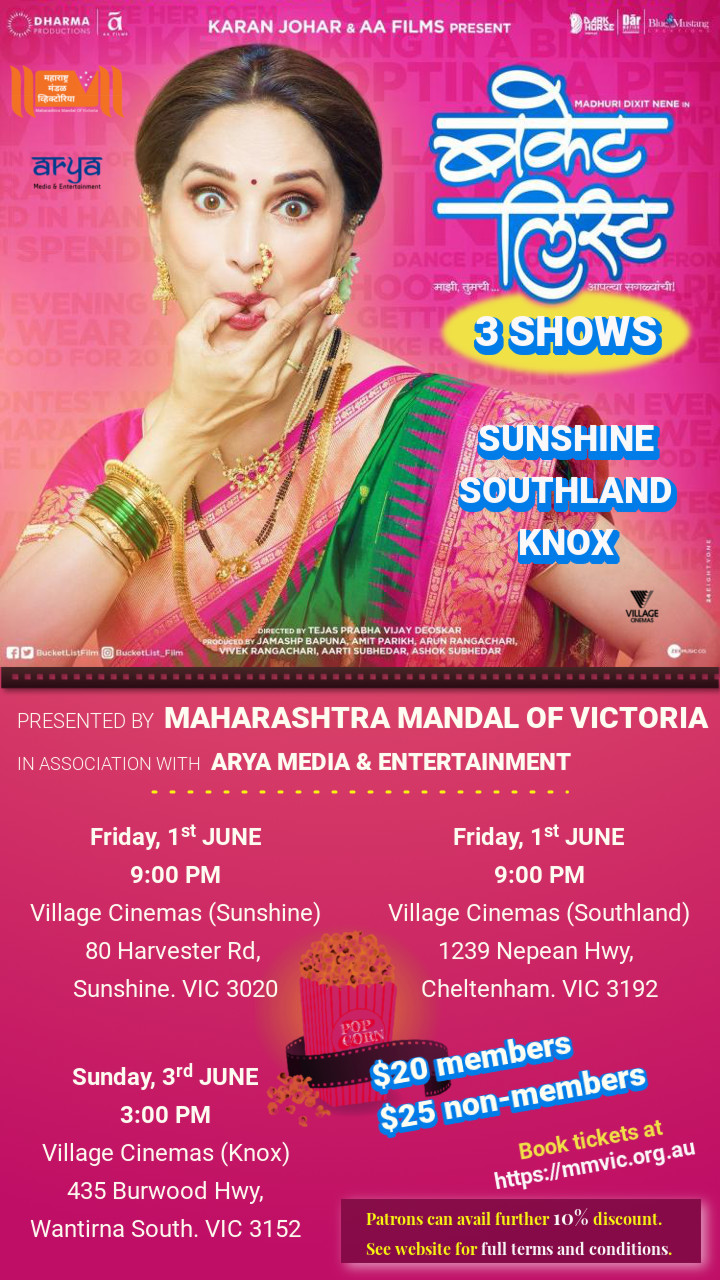 Madhuri Dixit is back on the big screen. The actress is making her debut in Marathi cinema with 'Bucket List'.
हौस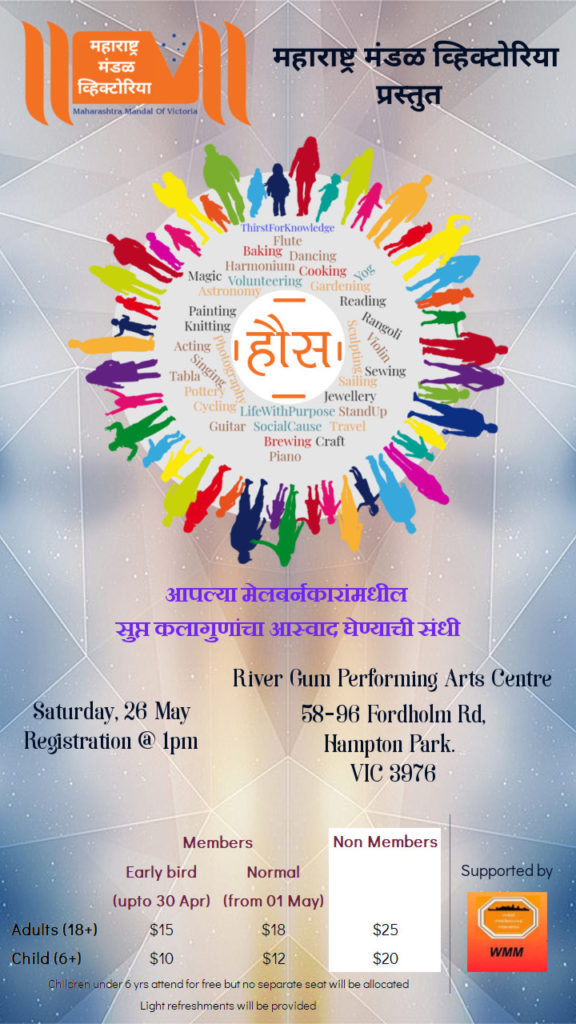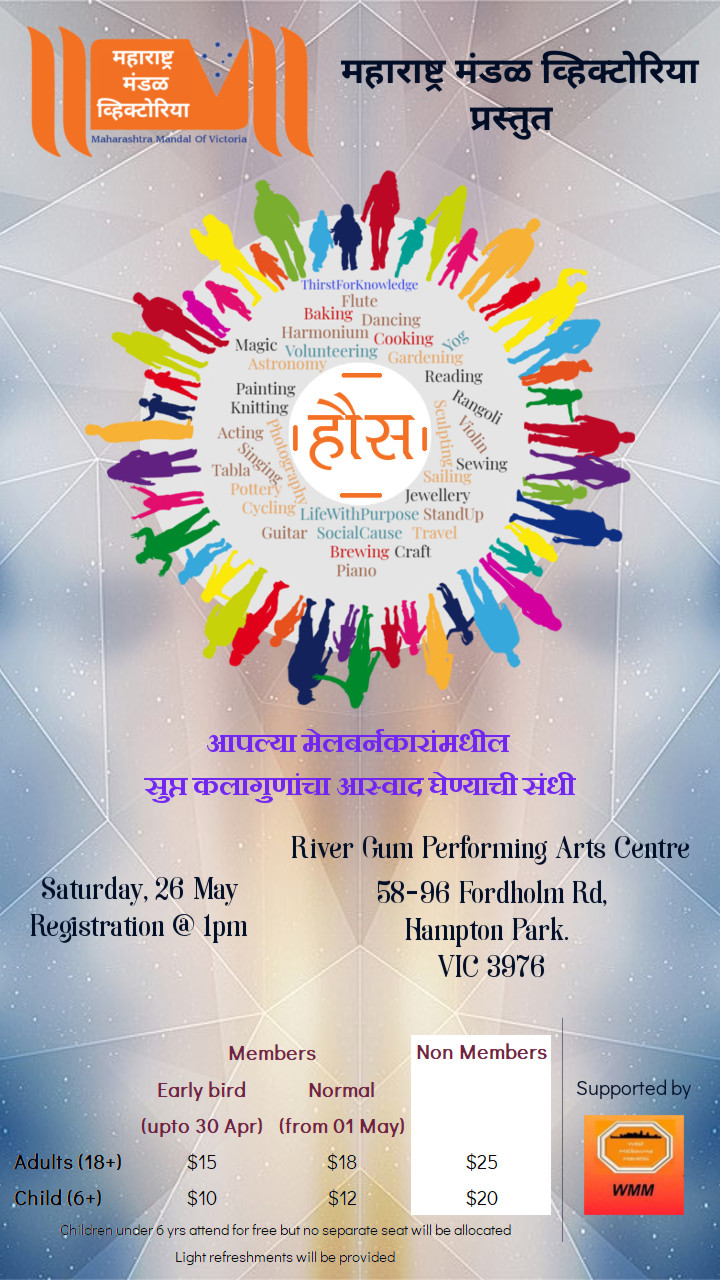 महाराष्ट्र (Maharashtra) दिनानिमित्त आयोजित या हौस नावाच्या आगळ्या वेगळ्या कार्यक्रमात आपणासर्वांचा सहकुटुंब सहभाग असावा.
When: Saturday, 26th May 2018
Where: River Gum Performing Arts Theatre, 58 – 96 Fordholm Road, Hampton Park, VIC 3976
How:
Registration – 1:00 pm
कला प्रदर्शन / हौसेचे दालन (in exhibition hall) – 1:00 pm to 2:00 pm
हौस कार्यक्रम – 2:00 pm to 5:30 pm
Snack/light food – 5:30 pm to 6:30 pm
Mantr – Movie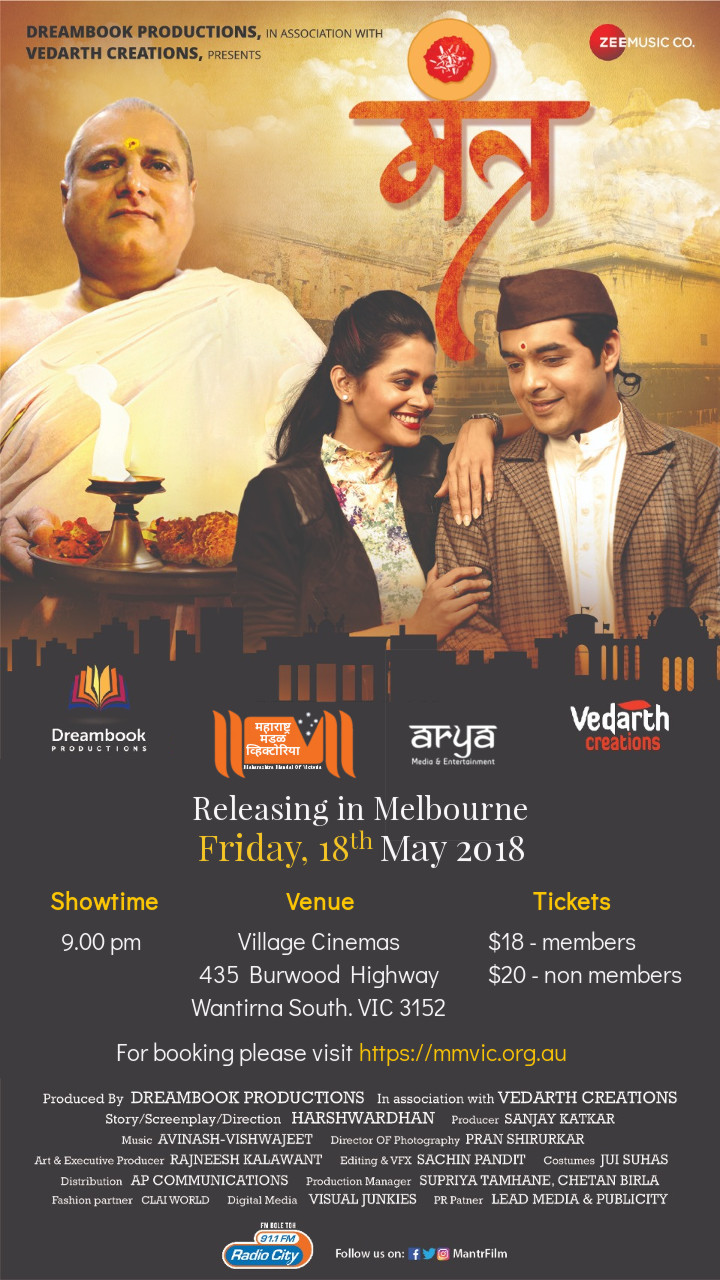 2018 Cultural Events Calendar
There appears to be lot of curiosity about 2018 MMVIC Events Calendar!
We really appreciate your increased in participation and interest in Mandal activities. This is just a sign of Mandal's growing popularity.
Please note that these dates are tentative and may vary by few days depending upon the suitability of hall.
We are also planning to arrange few other events which are outside of cultural activities!!!
Would like you to know more? Then don't miss the forthcoming Pt. Shaunak Abhisheki – Live in Concert  program on 25th March where we will share our plans and future activities during the MMVIC Presentation and future plans segment.
2018 Management Committee
We have recently had one of the most interesting AGM in MMVIC history. An election actually took place between competing members vying for various committee positions. A new committee has since been formalized and has already started to get into the nitty gritty of activities for this year.
A big thank you to Dilip Bapat and Rajiv Padhye to make sure the proceedings were smooth and harmonious. We would like to sincerely thank outgoing secretary Dhananjay Sambare for his mammoth efforts for the past few years. While he will not be one of the official office bearer we are sure he will still be very much involved in the activities. We would also like to thank Ravi Bhave and Suneeti Gokhale for their continual support throughout the last few decades. Let's hope we get the केशर युक्त भावे श्रीखंड this Diwali as well. Shriram Karve came on-board last year and has done a wonderful job in the sponsorship activities for us. Akanksha Gowande joined us as a Youth member and has contributed not only during our flagship event YUVA but also throughout all the other activities in the last year.
We would like to welcome Prashant Jadhav (Secretary), Vishwas Charegaonkar (Member/Joint-Treasurer), Sagar Mulay, Arya Athavale and Shweta Mithsagar (Youth member) to our team.
Pt. Shounak Abhisheki – LIVE in Concert
A leading name in the young generation of musicians, Pt.Shounak Abhisheki has carved a niche for himself , gaining prominence as an exceptional vocalist in the field of Indain Classical Music.
A worthy son and disciple of the maestro Pt. Jitendra Abhisheki, Shounak's presentation of Khayal is an aesthetic blend of the Agra and Jaipur styles of Hindustani Raag Sangeet He had the privilege of being trained by Smt. Kamal Tambe of the Jaipur Gharana, subsequently groomed by the rigorous tutelage received from his illustrious father.
When: Sunday, 25th March 2018 from 1PM
Where: Chandler Community Centre, Acacia Campus, 28 Isaac Rd, Keysborough VIC 3173
2018 Annual General Meeting
Come along and show your support for our Mandal. A new committee will be formed and a brief summary of what we did last year will be given. This is a very good opportunity for all of you to voice your concerns and let us know what you expect from the Mandal.
When: Sunday, 25 February 2018 from 9:30am to 11:30am
Venue: Knox Gardens Community Hall, 56 Argyle Way, Wantirna South VIC 3152
"आम्ही दोघी" – Movie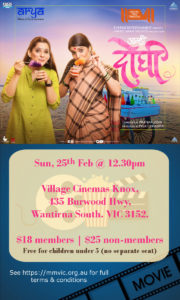 Rescheduled Showtime: Friday, 02 Mar 2018, 9:00 pm
Venue: Village Cinemas Knox, 435 Burwood Hwy, Wantirna South. VIC 3152.
"चला हवा येऊ द्या" exclusively in Melbourne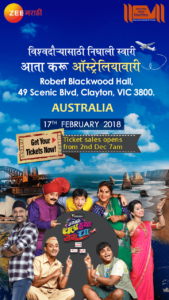 Jana Garjana Dhol Pathak
One of the most popular Indian Television Marathi show with its huge TRP rating is coming to Melbourne !!!
This show will be held exclusively in Melbourne in Australia.
Date: Saturday, 17th February 2018, 2 to 6pm
Venue: Robert Blackwood Hall, 49 Scenic Blvd, Clayton. VIC 3800.
Concessional ticket rates apply for MMVIC 2018 paid members.
| Category | MMVIC 2018 paid members | Non members |
| --- | --- | --- |
| Platinum – Meet & Greet | $140 | $160 |
| Platinum | $90 | $110 |
| Gold | $70 | $90 |
| Silver | $55 | $75 |
| Bronze | $40 | $60 |